A European research project for the protection of fruit production and trade threats posed by fruit flies
Our role is to coordinate the development of decision-support tools for managing the fruit fly threats in Europe.  In Work Package 5 we integrate knowledge from the scientific literature, databases and laboratory and field experiments conducted in FF-IPM to create information products to help biosecurity operations (inspections and surveillance) to prevent the establishment of invasive fruit flies.  We also help growers to manage seasonal pest threats from Medfly (Ceratitis capitata).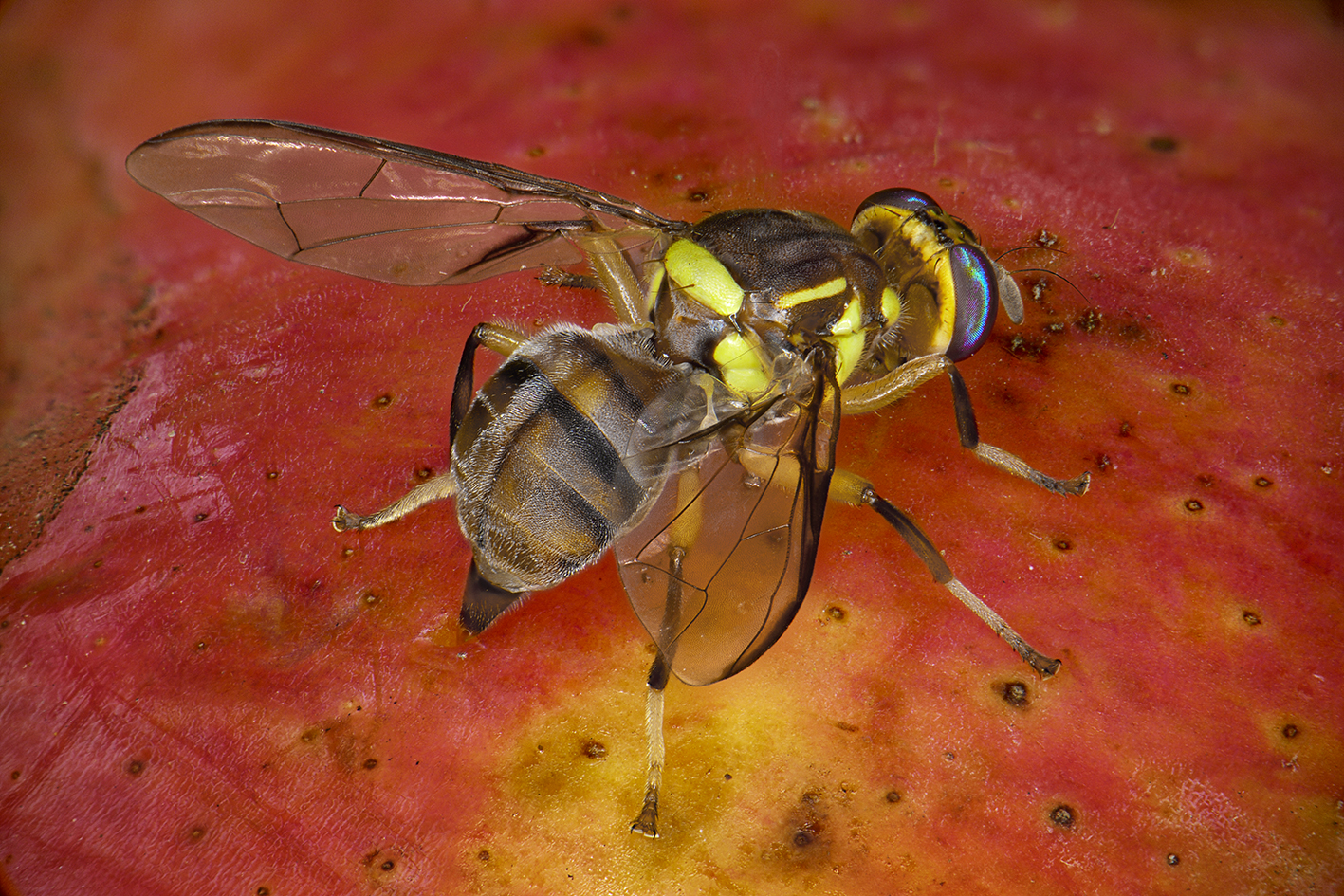 Partners
The FF-IPM project has 21 partners from 17 countries.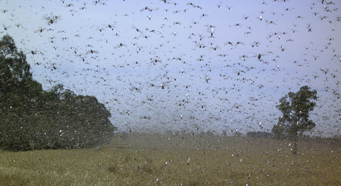 Australian plague locust analytics platform
We are developing an analytics platform for the Australian Plague Locust Commission to integrate the Commission's surveillance data with information on historical and forecast weather and biological models so that the commission can better understand the current and emerging threats and coordinate surveillance and management activities.
The bioeconomics of macadamia IPM
How much is a spider worth?  Integrated pest management is usually a challenging management problem, considering the possible consequences of action or inaction, and trading off performance against cost.  Pest risks depends on the abundance of the pest(s) and beneficial insects, the stage of the crop, and the future weather patterns.  Deciding whether to the beneficial insects are likely to be able to control the pest population, or whether an insecticide or other intervention is warranted can be difficult.  
We are partnering with Macquarie University to study the biology and ecology of the major pests of macadamia production in Australia, to better understand the pests, their impacts on nut yield and their natural enemies.  We are distilling this knowledge into process-based models in DYMEX so that we can run simulations so that we can understand the effects of the different system components.
We are partnering with Agecon to understand the economics of these pest systems and translate the biology and ecology into economic terms to help guide IPM decision-making.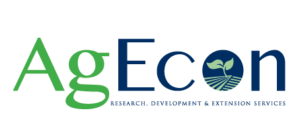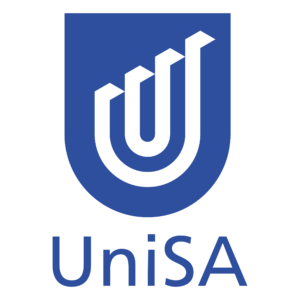 Forest health reporting tool
Forest health surveys can generate lots of data.  Reporting on these data can be extremely time-consuming, generating tables and graphs to summarise and visualise the status and trends in the health of the forests.
We partnered with Corvus Geostat to create a tool for the University of South Australia to automatically crunch the data and create draft documents containing the tabular and graphical elements, ready for expert interpretation.